SGM Bindery, Inc. is committed to protecting the environment and controlling the usage of resources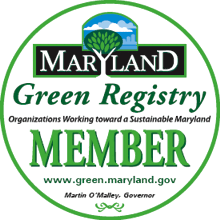 in manufacturing and related activities through continuous improvement of environmental protection.
Reduce
We have reduced our greenhouse gas emissions by re-lamping our lighting in our plant. This will help reduce lighting energy by as much as 20%.
We have re-lamped all of our halogen lamps and incandescent lamps with low energy consumption fluorescents.
Re-Use
We re-use packing material, chip board, cartons and plastic fillers.
Recycle
We recycle over 100 tons of paper/card board products per year.
Responsibility
All of our packing cartons are made of 48-50% recycled material.
After the initial use, these cartons are 100% recyclable.
Our Double Loop Wire can have as much as 90% recycled content.
All of our Plastic Spiral is 100% recyclable. It is made from the same plastic water bottle tanks are made from. We can also buy Plastic filament made from 100% recycled material if needed.
FSC
We abide by all FSC General Terms for Outsourcing.
Storm Water Management
We have a storm water management system in place on our site. This lets the runoff percolate into the ground instead of directly entering the Chesapeake Bay watershed.